ESG: PARTNERS
ROC Midden Nederland

The ESG project is coordinated by ROC Midden Nederland, one of the largest colleges of vocational and adult education in the Netherlands with over 18.000 students and 1800 staff. Entrepreneurship is one of the 4 cross-college key priorities. The college also has been involved in international projects for many years. In European programmes such as Leonardo da Vinci (Helsinki Award winner with "Placement Support") and substantial projects in developing countries. Internationalisation has a wide support amongst staff and management alike.
BFI – Institute for Vocational Advancement

BFI – Institute for Vocational Advancement is an Upper Austrian vocational training institution that is a market leader in all variations of re-entry into the job market, second chance education and vocational qualification in health, social and other service jobs. It provides education and training covering all qualification levels - including university degrees - for both professional and occupational applications. With 5000 courses, 1400 staff and 51000 students it has 33% of the training market in Upper Austria.
Okresní hospodářská komora Hodonín

Okresní hospodářská komora Hodonín is the District Chamber of Commerce in Hodonín ,Czech Republic. It is a non-profit organization which protects the interests of entrepreneurs and cooperates with schools, institutions and businesses helping to connect the world of business and education. Okresní hospodářská komora Hodonín has 6 employees, 3 centres in Hodonín, Kyjov and Veselí nad Moravou and 140 member companies. Okresní hospodářská komora Hodonín provides lifelong learning, counseling, information, foreign trade advice, lobbying and membership events.
Cambridge Regional College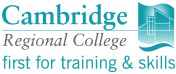 Cambridge Regional College is a large general further and higher education college primarily serving the Cambridge sub-region and working further afield in employer engagement and international specialisms. It operates from a single main campus and is located adjacent to the prestigious Cambridge Science Park. A wide range of programmes is provided in all 15 Subject Sector Categories, Courses are available from entry level to level 7. The College is the lead and driving sponsor for the University Technical College Cambridge, providing the inspiration, expertise, management and coordination focusing on Biomedical and Environmental Science and Technology.
The Department for Education of the Government of Navarra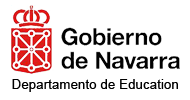 The Department for Education of the Government of Navarra is responsible for Education in the Spanish region of Navarra and for the general conditions and the appropriate means for the real implementation of every aspect of education. This also includes the management of all public Primary, Secondary and Vocational Education: 172 Public Primary Schools and 59 Public Secondary Schools, involving more than 3.100 teachers. These public schools have more than 67.000 students. The Department includes a Section dedicated to the development of international projects in Vocational Training. We have 21 VET centres and over 7.000 students.
http://www.educacion.navarra.es
Kent + McGill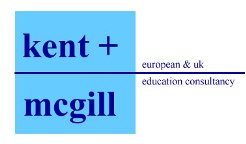 Kent + mcgill is a European education consultancy led by Iain Strath. The consultancy specialises in providing research, strategic development, quality management and evaluation expertise in the field of further and higher education. The consultancy has undertaken assignments for several Learning and Skills Councils, Local Authorities and Further and Higher Education organisations in addition to working with individual colleges and training organisations. The consultancy acted as the external evaluator for the 2006 LdV project EIS3 which produced EUR-ASSIST and the Quality Adviser for the 2011 LdV TOI Sustainability through Creativity.